TruPak Program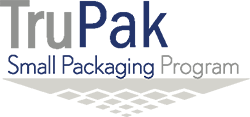 TCI Powder Coatings has expanded our services even further and has partnered with Intech Services to now offer more than 300 of our most popular colors in 1, 3, 5 and 10 pound containers with easy online purchasing. These are not rejected powder or powders that have aged. We bring you only the highest quality, reliable powder coatings manufactured specifically for smaller packages. The TruPak colors come from our extensive product portfolio and are available in a variety of textures and effects that meet the quality demands you expect from TCI Powder Coatings.


TruPak colors are available from the following product lines:

3000 Series High Temperature Powder Coating Systems

6000 Series Epoxy/Polyester Hybrid Powder Coating Systems

7000 Series Epoxy Powder Coating Systems

8000 Series Urethane Powder Coating Series

9000 Series TGIC Polyester Powder Coating Series (meets AAMA 2603 requirements)

10000 Series Superior Exterior Performance TGIC Polyester Powder Coating Systems (meets AAMA 2604)

Tru Colors (Hammers, Wrinkles, Peels, TruIllusion, TruErase, TruAnodize)

Metallic Powder Coatings

Powder Coating Primers

Click here to download the TruPak Product Flyer (PDF).