---
---
(Americus, GA, June 1, 2017) – TCI Powder Coatings, a proud subsidiary of RPM International Inc., is pleased to announce the opening of its new Product Development Laboratory in Americus, Georgia. Planning for the lab started in the Spring of 2016 with the official opening taking place in January of 2017.

The primary functions of the lab include developing innovative products, improving current technologies, and producing rapid color matches. Other lab features include analytical work, corrosion testing, environmental research and testing, manufacturing, and customer support.

State of the art color matching equipment and software combined with an upgraded database of improved pigments provide for unparalleled color matching capabilities and quick turn-around times. A styling room is available for critical color matching/styling work and spaces designed for customer collaboration and employee training were included in the design. The lab also has FTIR and DSC capabilities.

This infrastructure further demonstrates TCI's commitment to support customers of key market segments with technical support, collaboration, and expertise while delivering high quality coating solutions.

Those working within the lab include product formulators and chemists, segment technology leaders, color matching specialists, and analytical chemists. All are working diligently as a group to provide the service, quality, and innovation expected from the premium brand, TCI Powder Coatings.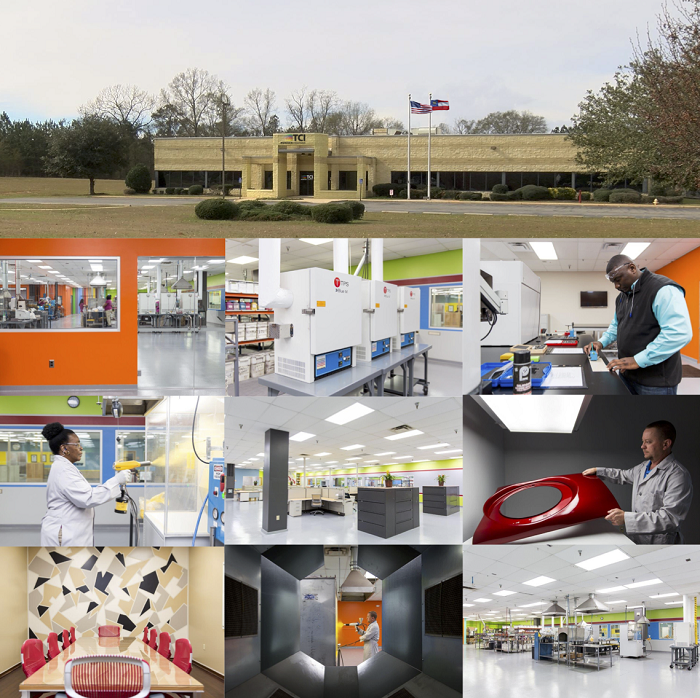 About TCI Powder Coatings For over 25 years, TCI has been manufacturing powder coatings and dedicating itself to developing superior thermoset powder coatings and providing unparalleled service to its customers. For more information, visit tcipowder.com.

About RPM RPM International Inc., a holding company, owns subsidiaries that are world leaders in specialty coatings, sealants, building materials, and related services serving both industrial and consumer markets. RPM's industrial products include roofing systems, sealants, corrosion control coatings, flooring coatings, and specialty chemicals. Industrial brands include Stonhard, Tremco, illbruck, Carboline, Flowcrete, Universal Sealants and Euco. RPM's consumer products are used by professionals and do-it-yourselfers for home maintenance and improvement and by hobbyists. Consumer brands include Zinsser, Rust-Oleum, DAP, Varathane, and Testors. Additional details can be found at www.RPMinc.com and by following RPM on Twitter at www.twitter.com/RPMintl.